Snow Falls In The Wizarding World of Harry Potter
It's beginning to look a lot like Christmas in the Wizarding World of Harry Potter! Universal Studios Hollywood has decked out the Hogwarts castle and Hogsmead Village with festive holiday decor, complete with a daily light show at the Hogwarts Castle and snowfall in Hogsmead Village. Talk about turning up the magic! Geek & Glitter was invited for a special viewing and we are here to tell you all about it.
As if walking into the Wizarding World isn't magical enough, the holiday decor really warms your heart. Each storefront has its own uniquely themed decoration, and you can't help but smile and feel overcome with joy. As mentioned earlier, there's a nightly light show at Hogwarts castle. Using state-of-the-art projection technology, the castle comes to life with holiday magic. Check out our video below for a sneak peek:
Something new for park goers this season is the addition of the nightly snowfall in Hogsmead Village. Be sure to ask about snowfall times so you don't miss out on this enchanting experience.
One of my favorite things about going to the Wizard World of Harry Potter is the butterbeer. Normally, the park serves two variations: frozen and cold. During the holiday season, hot butterbeer returns and this is something you don't want to miss out on. You can find this delectable drink at the Three Broomsticks. You'll also find a special holiday menu served at the restaurant called "English Holiday Dinner" which includes roasted turkey, sourdough stuffing, ginger glazed carrots, brussel sprouts, bacon wrapped sausage, turkey gravy, and cranberry sauce. Needless to say, it was delicious. This meal was big enough to be shared between two people.
There's a wide selection of Christmas ornaments and home decor items in the shops, perfect for the holiday season. The Hogwarts Castle snow globe was my favorite. There are also house themed stockings, garland, tree toppers and more. Scroll through the carousel below for more photos from the event.
There's so much to see at the Wizard World of Harry Potter and to experience it in it's holiday splendor is highly recommended.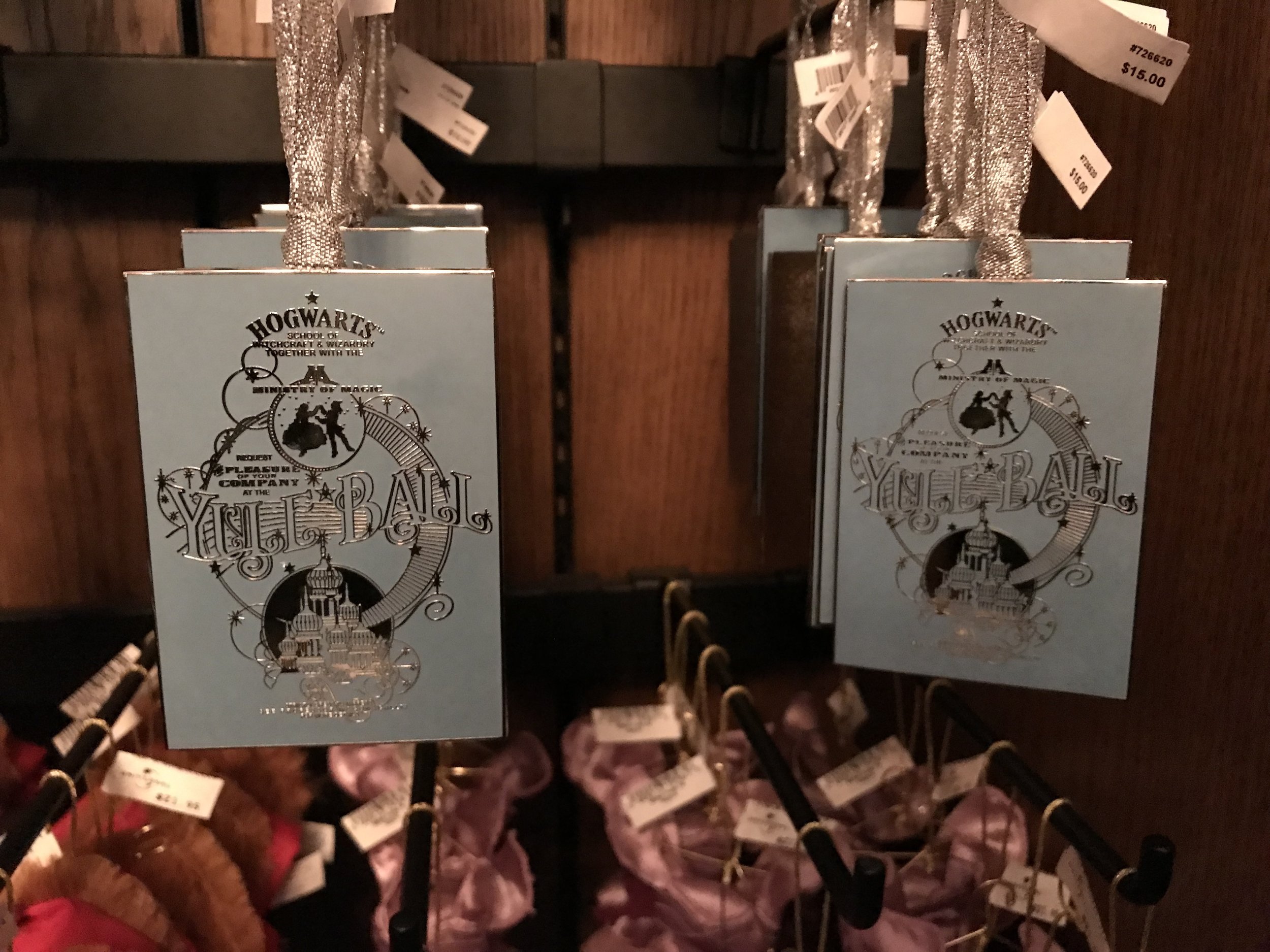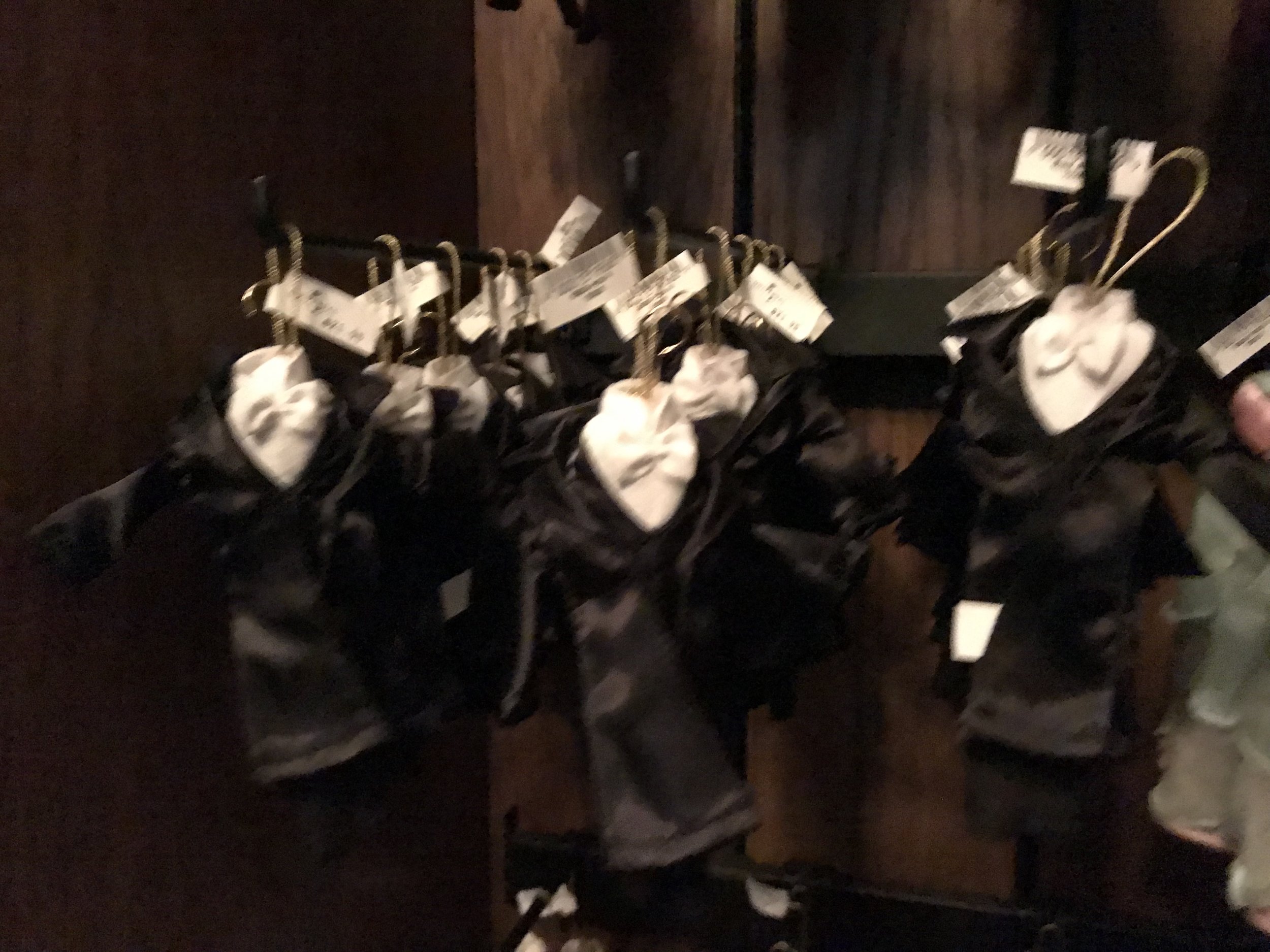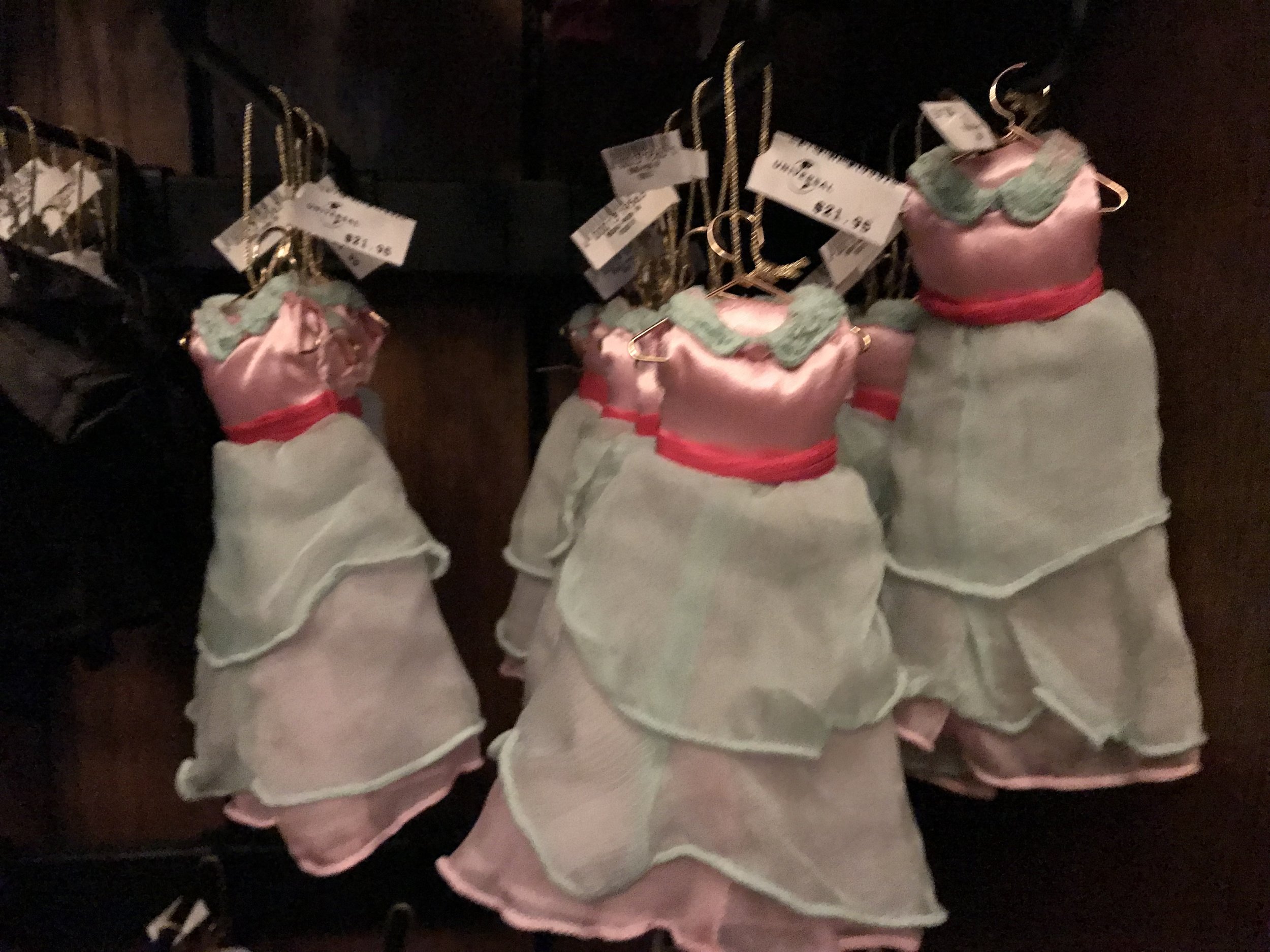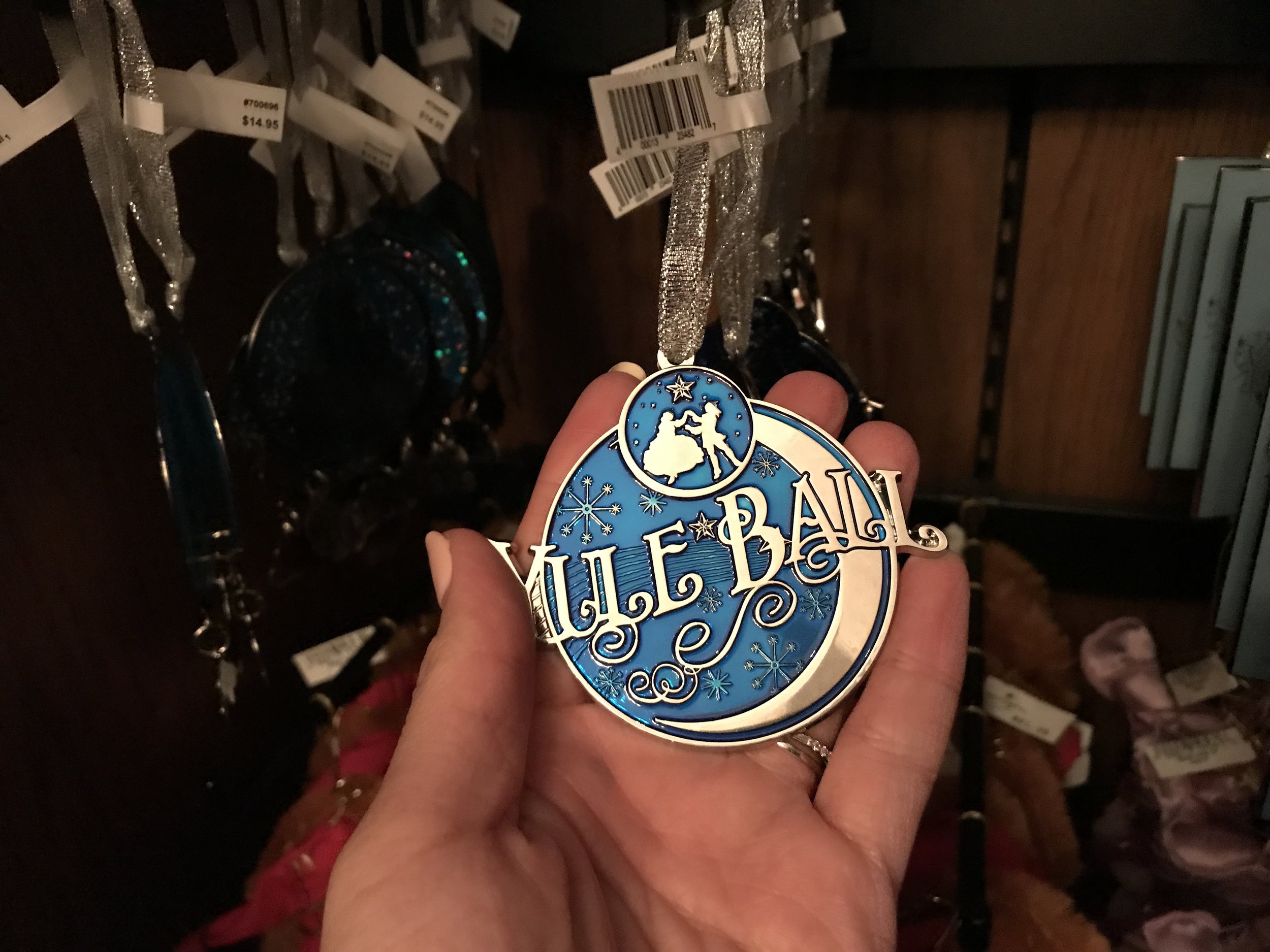 Other holiday theme entertainment includes the frog choir as well as other shows throughout Universal Studios Hollywood, such as "Grinchmas".
"Christmas in The Wizard World of Harry Potter" takes place daily from now until January 6th 2019. Visit the park's official website (www.universalstudioshollywood) for ticket information and details.
Full vlog from our visit to The Wizard World of Harry Potter here: