In the Name of the Moon...
*Updated 1/18/18 to include exclusive Loungefly mini backpack
Sailor scouts everywhere can rejoice! There's a brand new Sailor Moon collection from BoxLunch! Say goodbye to the traditional (though cute) graphic tees and say hello to blouses, jackets, and accessories.
This collection a BoxLunch exclusive which means you won't find it in any other retail stores. Don't fret if you don't live near a BoxLunch. It's available on their website as well.
Sailor Moon All Over Printed Blouse
This sheer top features prints of transformation pens, transformation brooch, bows, magical compacts, and more. The soft pink collar also features a crescent moon to pull it all together.
Sailor Moon Open Hooded Cardigan
This navy and white cozy open cardigan features the symbols of sailor scouts, Sailor V glasses, Luna, and Artemis. It's longer in length, has a hood and pockets. Perfect for the winter.
Sailor Moon Denim Jacket
This super adorable denim has pastel Sailor Guardian patches on both sleeves and an embroidered Tuxedo Mask rose and Moon Stick on the back. And if you look closes, the buttons on the jacket are little crescent moons!
Luna and Artemis Flannel
A casual and pretty lavender flannel features Luna and Artemis embroidery on the chest. Perfect for a casual day at the office, or if you're like me, wear it any day of the week.
Sailor Moon Accessories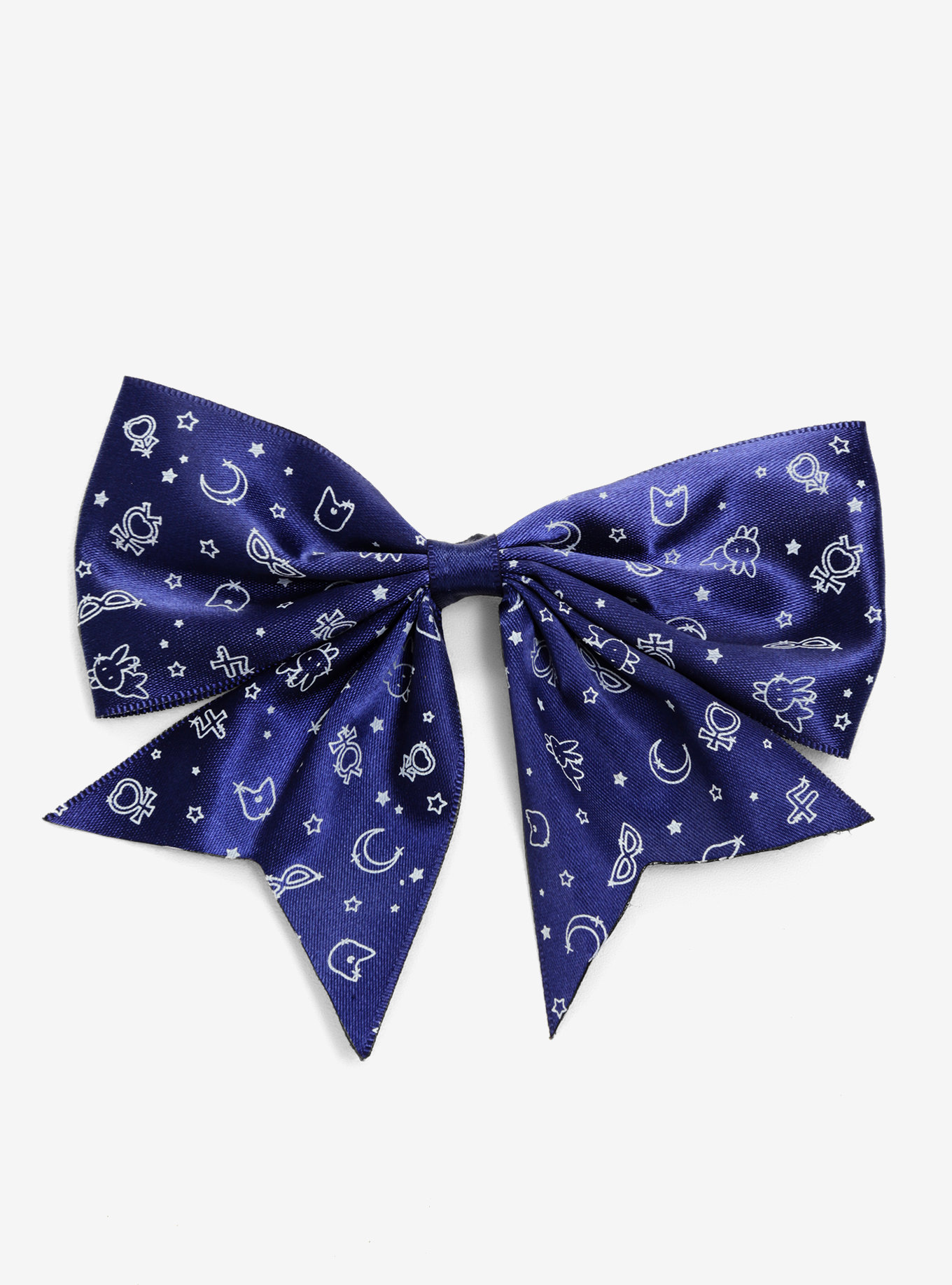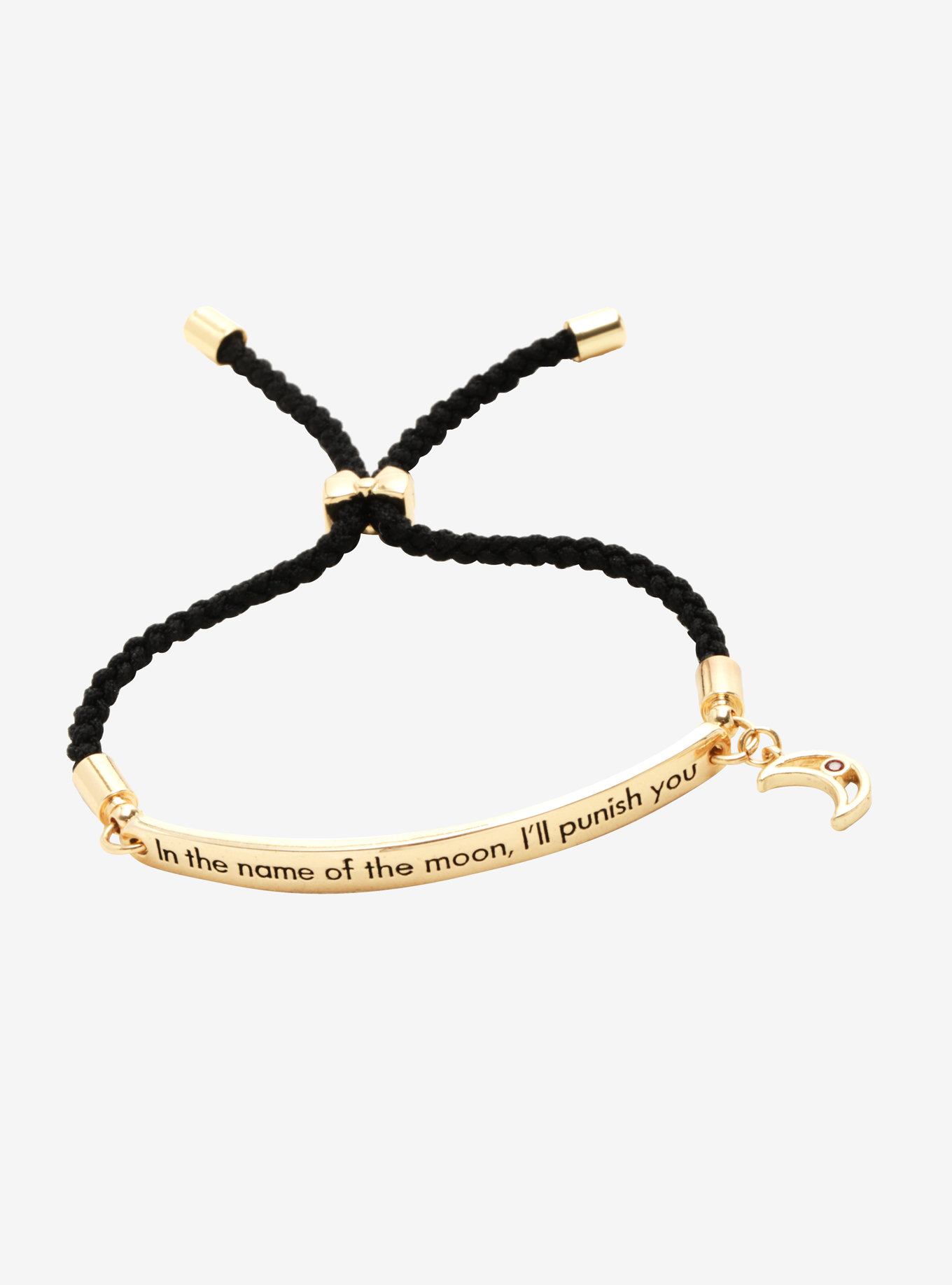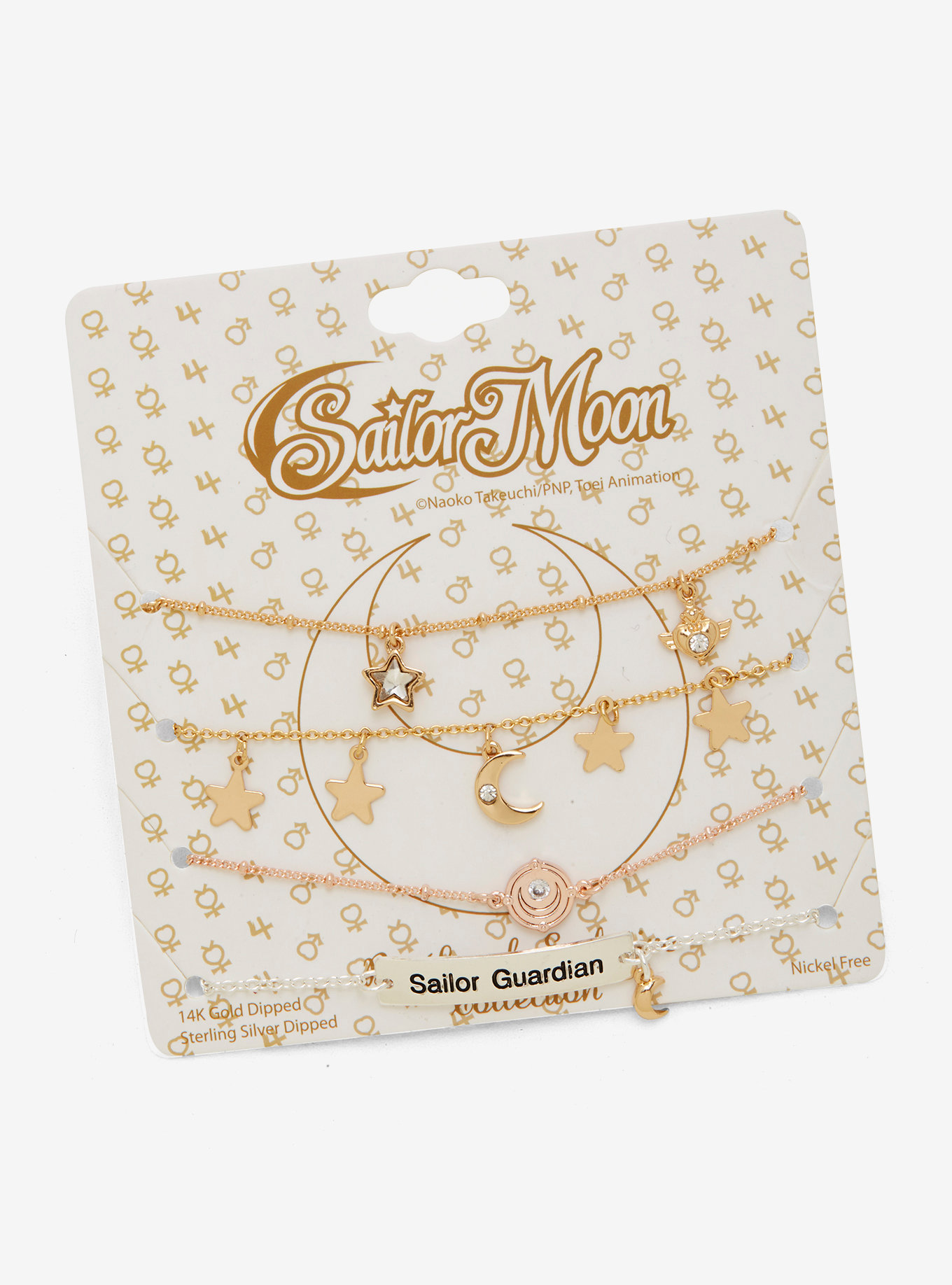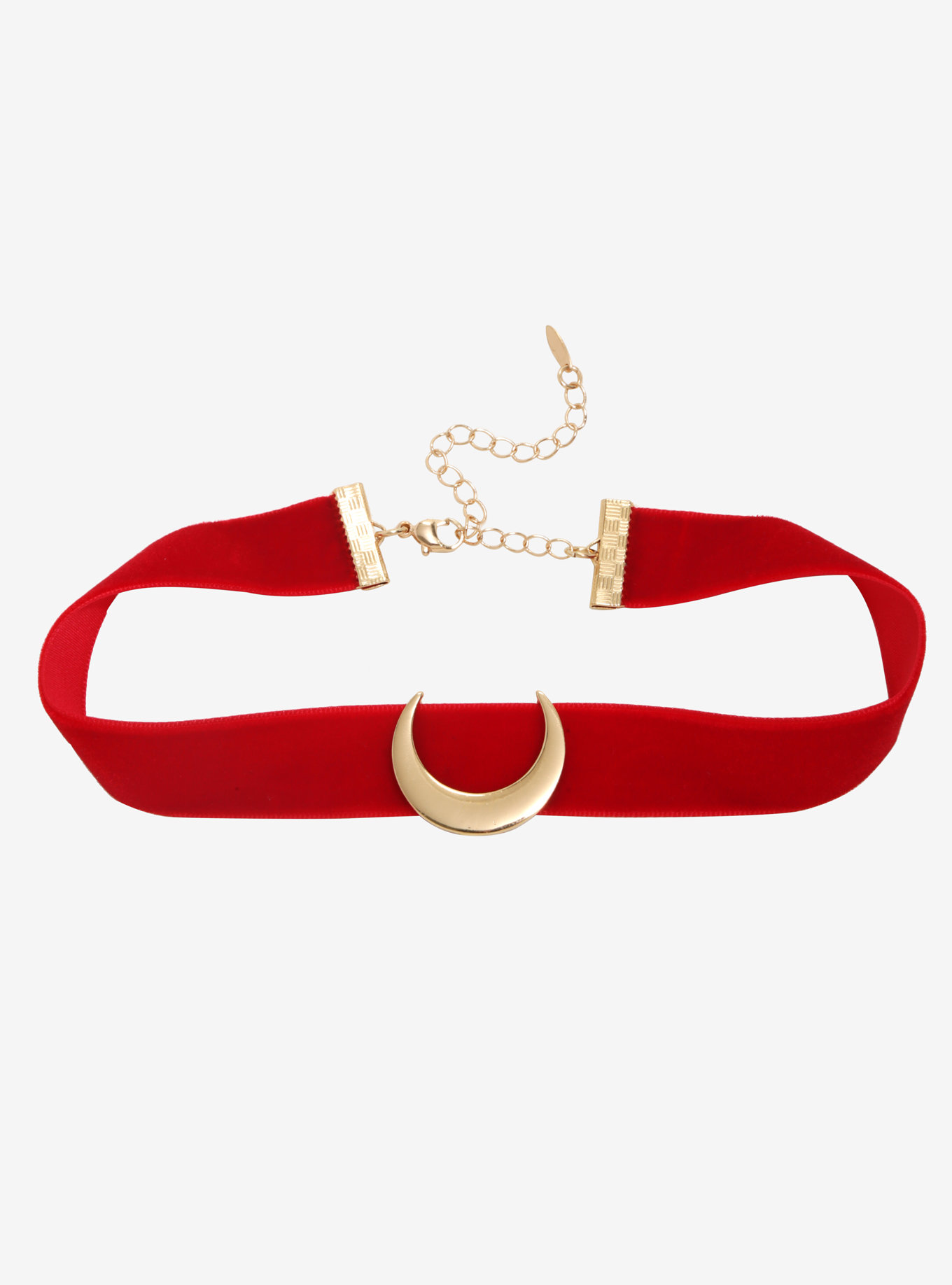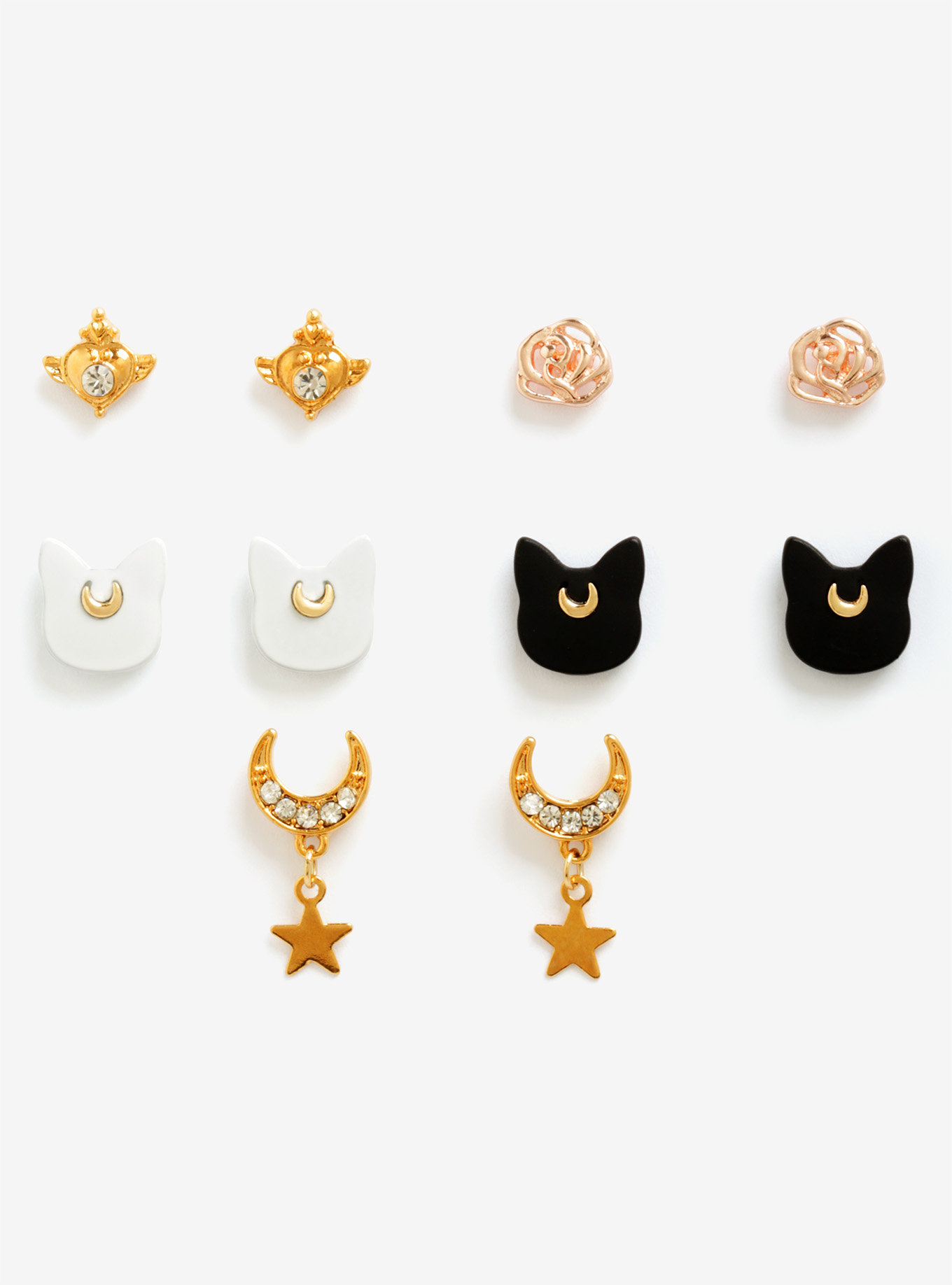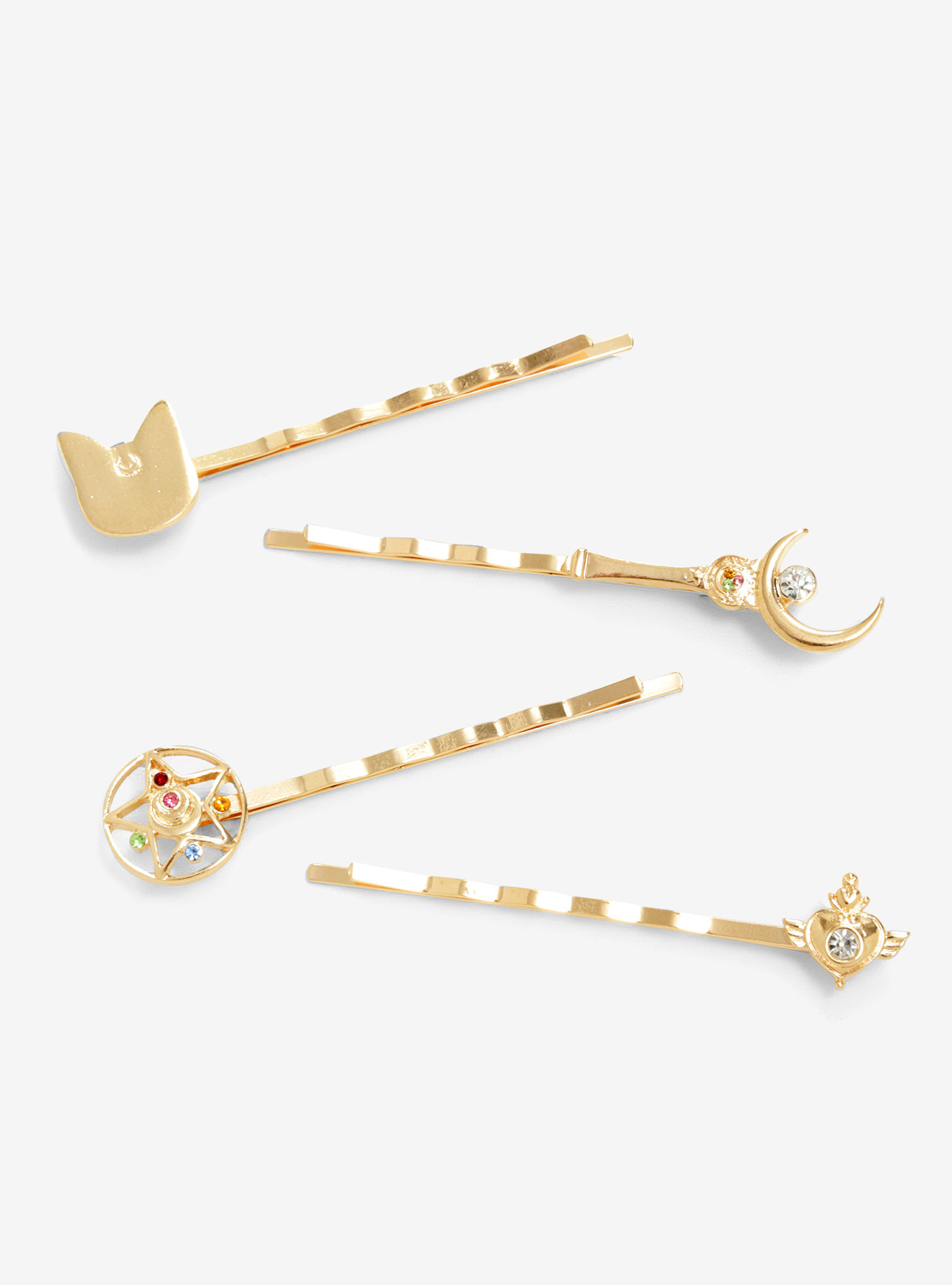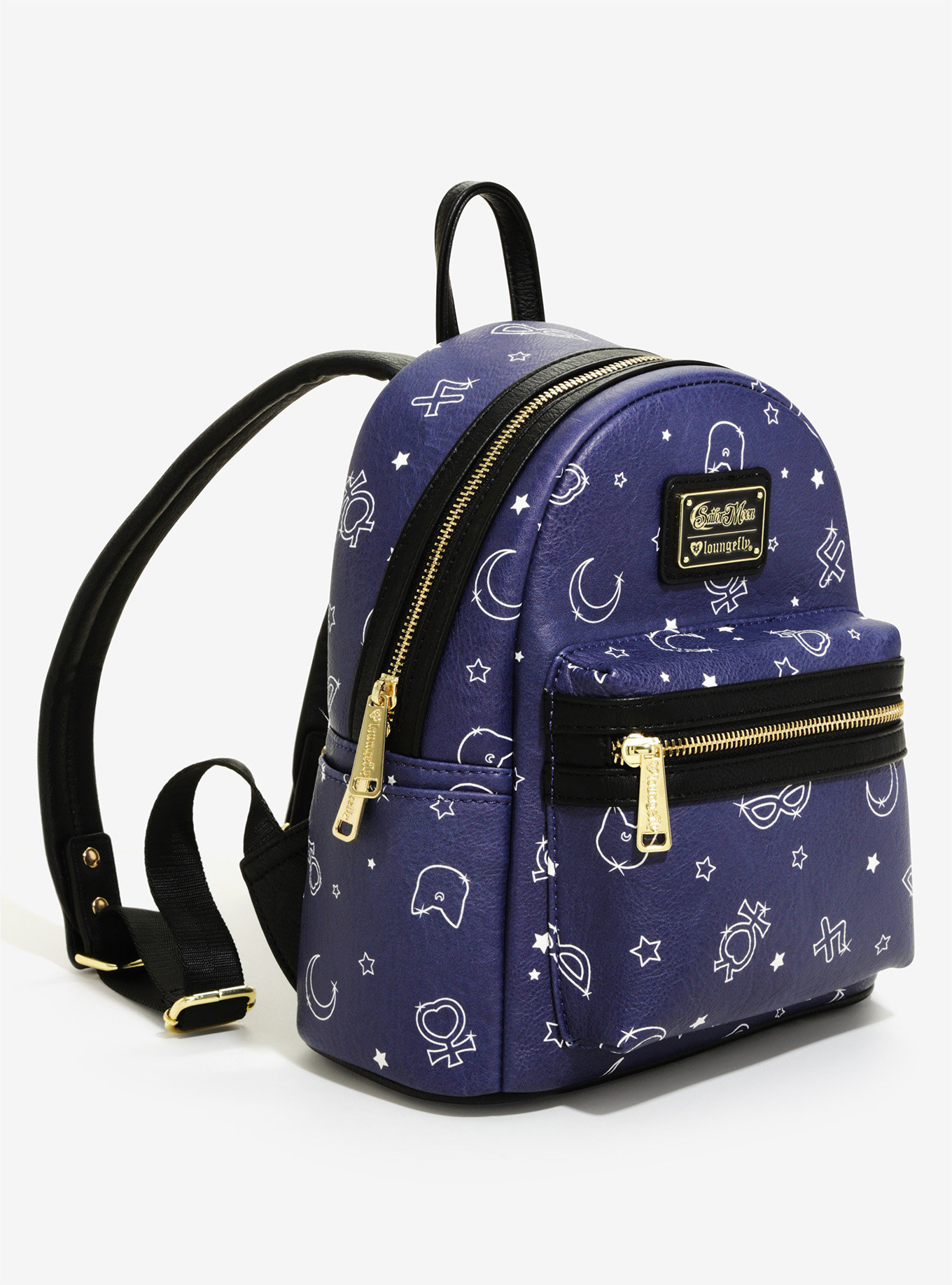 Aside from the clothes, there's also a variety of accessories include hair bows, hair pins, bracelets, and earrings, and mini backpack. Scroll through the carosel below to see all the exclusives.
Everything you see in this post is currently available online and in BoxLunch stores. What is your favorite from the collection? I'm loving the hooded open cardigan. Maybe it's because I'm always cold but it just looks so soft and cozy I want to wrap myself up in it. I'm so happy to see a Sailor Moon collection because as I mentioned earlier in the post, the majority of Sailor Moon apparel have been t-shirts. As geek fashion becomes more trendy, we'll start seeing properties we love being made into more fashionable apparel.
In fact, Hot Topic has also released a Sailor Moon collection. So far they only have a few pieces available but according to their website they'll be releasing limited edition apparel soon. Including a Sailor Moon cosplay dress, tank tops, crop tops, and a Princess Serenity dress that I'll need to have in my closet.